About Us
A more accessible and dynamic way to advertise where marketers, businesses, and customers win.
What if you could move the $167B+ online ad industry to the real world?
During the COVID-19 lockdowns, that's exactly the question we set out to answer. We built OneScreen to connect marketers with their ideal customers, but also small businesses with new revenue streams and consumers with content they actually want. Our mission is to enable any screen in any business to become the one screen that connects a content creator with their ideal audience.
Our Values
Solve for the Customer
Creating value—for brands, screen hosts, and consumers—is why we exist. When they succeed, we succeed (and we love winning).
Do Well by Doing Good
We believe the technologies that will survive tomorrow are the ones taking a transparent human approach to pricing, privacy, and data today.
Work Together
Our definition of "teamwork" goes beyond our immediate team. We believe in building an open ecosystem that any company can use to grow.
Focus
Tackling one thing at a time is the fastest path to success. But if we hear Sam say, "he who chases two rabbits catches neither," we're feeding him to said rabbits.
Our Team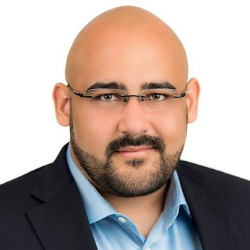 Sam Mallikarjunan
Co-Founder & Chief Executive Officer
Read Bio
Sam learned marketing while hosting an AM/FM talk radio show about cigars in Florida because cigar companies kept asking him to help with "the internet". He dropped out of college in University of South Florida (where he's not a Faculty Chair) and taught Advanced Digital Marketing at Harvard University. Prior to OneScreen.ai, Sam was the Head of Growth at Hubspot Labs and Chief Revenue Officer at Flock.com.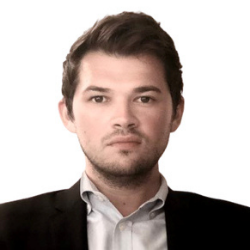 Andrei Oprisan
Co-Founder & Chief Technology Officer
Read Bio
Andrei's family emigrated from Romania to New Orleans and lived there until hurricane Katrina changed their plans, but he's still a Saints fan. He worked at companies like Google, Citigroup, and HubSpot before building Liberty Mutual's 250+ person engineering team in Boston and leading the sales engineering teams at Wayfair.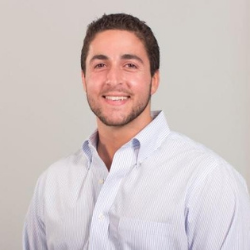 Greg Wise
Co-Founder & Chief Customer Officer
Read Bio
Greg was a founding member of the eCommerce team at Hubspot. After HubSpot, he founded Green Knight Funding, a private real estate investment fund for commercial property, and managed 5 million square feet of retail for Simon Property Group.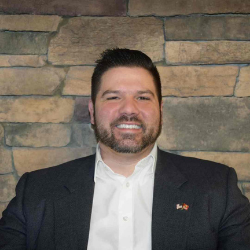 Tim Rowe
VP of Marketing
Read Bio
Tim is the host of OOH Insider, the fastest growing podcast in the out of home advertising industry. Having spent time on both the buy and sell sides of media, Tim understands the demands of brands and advertisers and what each needs to succeed.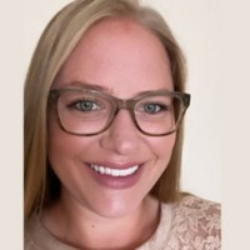 Katy Ermak
Head of Customer Success
Read Bio
Dubbed the client whisperer, Katy thrives on hustle. After graduating CU Denver with a Digital Design degree, she continued to find herself being the first hire for a company or department and has always been expected to hit the ground the running. She loves problem solving, efficiency, automation and watching a product go from idea to launch.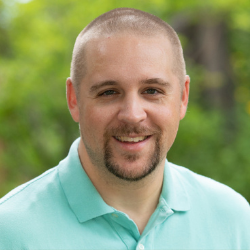 Kyle James
The OneScreen.AI Gentleman
Read Bio
Kyle is a serial startup pro, having already founded .eduGuru, an award-winning higher education marketing blog, and nuCloud an interactive campus map and virtual tour platform used by institutions around the world.
If you want to get an idea off the ground he's your man. With a background including IT Specialist, College Webmaster, Inbound Marketing Consultant, Sales, Project Manager, Solution Architect and CEO there is little he hasn't faked his way through at least once.
Jeanne Hopkins
Chief Revenue Officer (CRO) at HappyNest
Read Bio
Jeanne was one of OneScreen.ai's first customers, but long before that she was a mentor for our team during her time at HubSpot. We're marketers marketing to marketers about marketing, and she provides guidance and feedback from her breadth of experience while also serving as an embedded voice-of-the-customer.
Investors & Advisors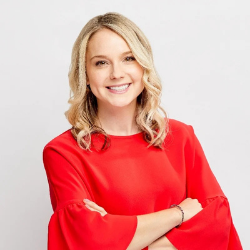 Elyse Winer
Partner, Material Impact VC Firm
Read Bio
Elyse has been with us since the very beginning when she told us that Andrei really needs a less-angry looking headshot (still working on that). She brings a wealth of experience in how we can think about our growth from both an investment economics and marketing perspective.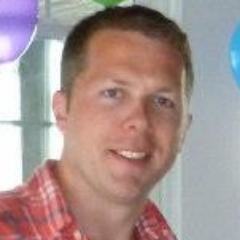 Todd Garland
CEO of BuySellAds & Digg.com
Read Bio
Todd is another early-stage HubSpotter who founded BuySellAds.com (back when exact-match domain names were really good for SEO). He (and his team) have helped us learn what we didn't know we didn't know about what makes adtech marketplaces such unique challenges and unique opportunities.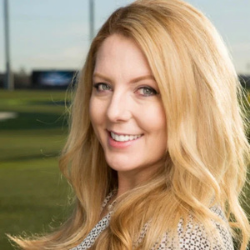 Erin Huard
Director of Partnerships at Topgolf
Read Bio
Erin brings an extremely unique perspective as someone who has deep career experience in AdTech (she actually led AdOps at Digg.com, before Todd became CEO). At Topgolf, she's executed the exact strategy we want to enable for small business owners. She speaks with the voice of our customers but from a perspective that enables us solve problems our customers didn't know they had.
Ian Dallimore
Vice President of Digital Growth & GM of Programmatic at Lamar
Read Bio
Ian is one of the most forward-thinking thought leaders in the Out-of-Home industry. Long before he became a formal advisor for OneScreen.ai, we were learning from him through his podcasts, webinars, speeches, and other content. Ian's insight into the future of OOH has helped drive much of our strategy and thinking - we want to help build the future he wants to see!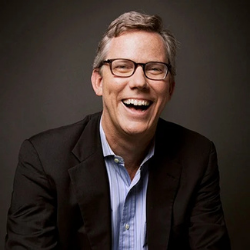 Brian Halligan
Co-Founder & CEO at HubSpot
Read Bio
The only pitch meeting Sam has ever been nervous about, Brian Halligan co-founded the company where most of our current team originally met. He taught us to be better at things we didn't even know we were supposed to be good at. His strategic and leadership philosophy has strongly influenced our own.